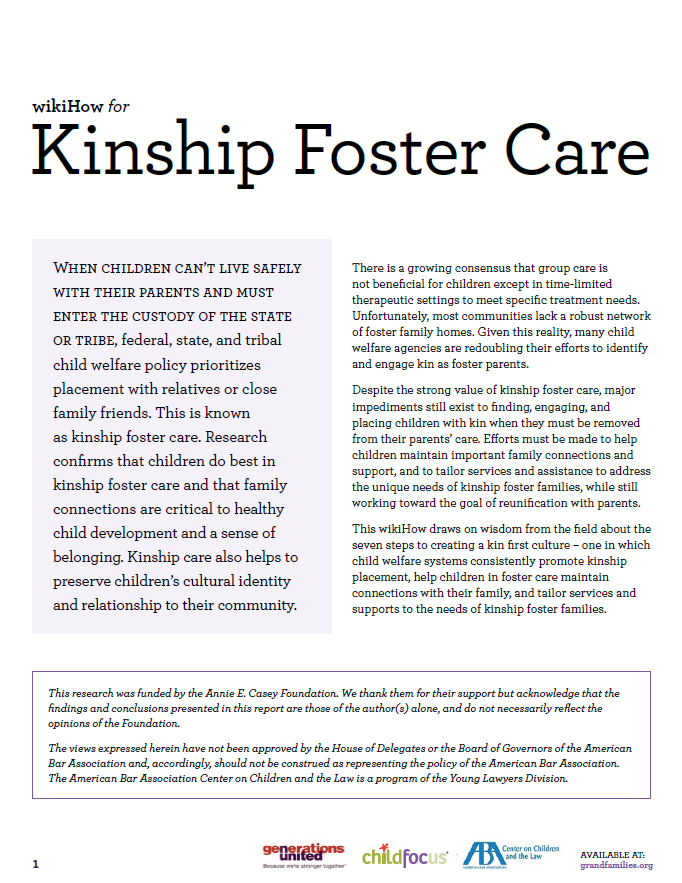 There is a growing consensus that group care is not beneficial for children except in time-limited therapeutic settings to meet specific treatment needs.
Unfortunately, most communities lack a robust network of foster family homes. Given this reality, many child welfare agencies are redoubling their efforts to identify
and engage kin as foster parents.
Despite the strong value of kinship foster care, major impediments still exist to finding, engaging, and placing children with kin when they must be removed
from their parents' care. Efforts must be made to help children maintain important family connections and support, and to tailor services and assistance to address
the unique needs of kinship foster families, while still working toward the goal of reunification with parents.
This wikiHow draws on wisdom from the field about the seven steps to creating a kin first culture – one in which child welfare systems consistently promote kinship
placement, help children in foster care maintain connections with their family, and tailor services and supports to the needs of kinship foster families.