Search Kinship Care Resources in Your Area
This online database contains adoption and foster care related resources within as well as outside the state of NJ. Out-of-state resources are included because these organizations service the state of New Jersey.
For best search results, we recommend selecting the "Advanced Search" below.
Select by region below
To locate a resource by county (or state, for PA, NY and DE), click on the map to select a location near you.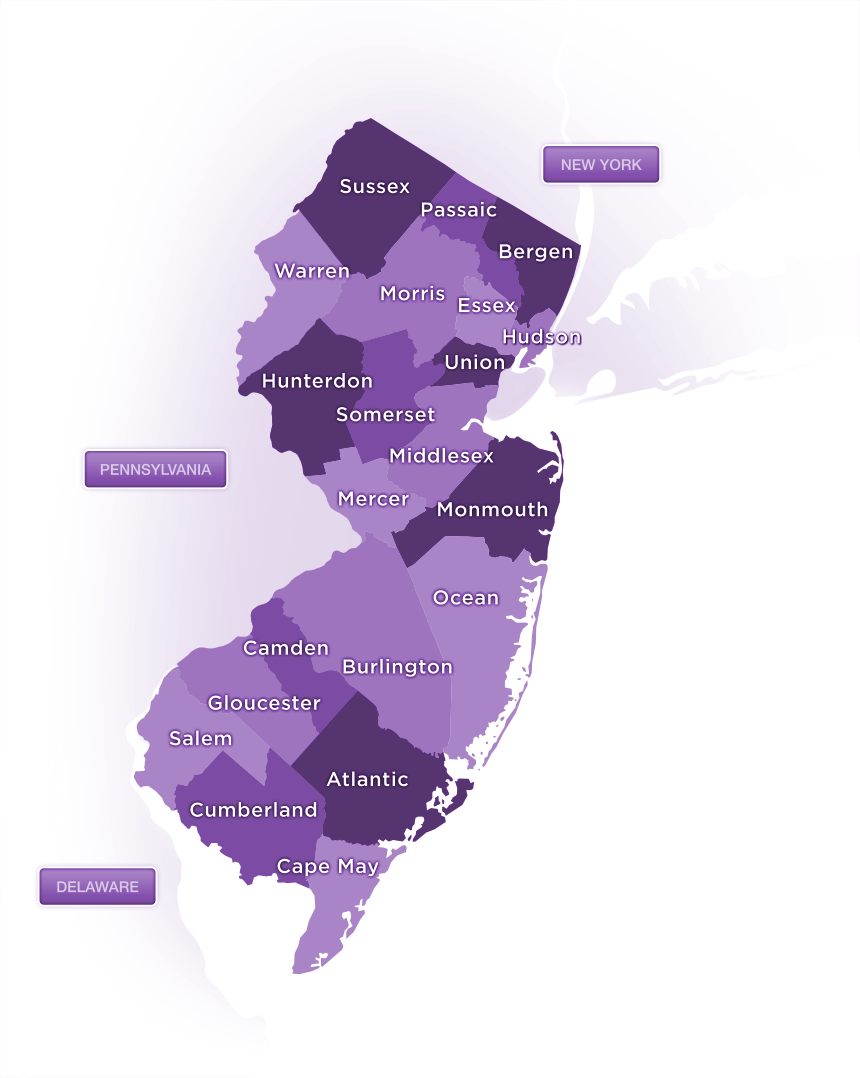 >> Kinship Care Agencies and Related Professionals:
If you would like to be included in the KinKonnect resource directory, please click here to submit an application for review.