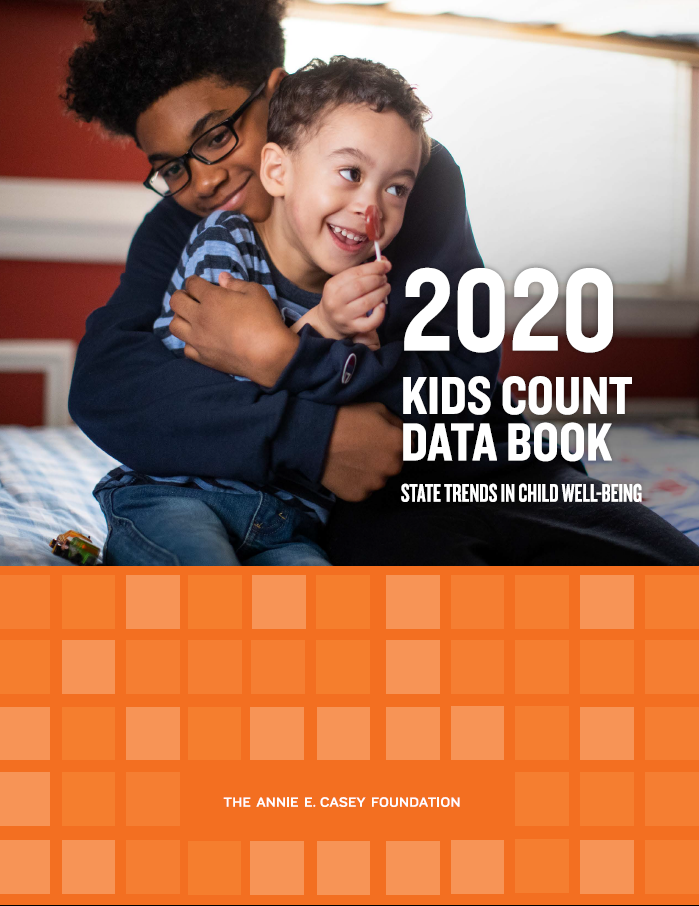 2020 KIDS COUNT Data Book
2020 State Trends in Child Well-Being
By the Annie E. Casey Foundation, June 22, 2020
The 31st edition of the Annie E. Casey Foundation's KIDS COUNT® Data Book describes how children across the United States were faring before the coronavirus pandemic began.
This year's publication continues to deliver the Foundation's annual state rankings and the latest available data on child well-being. It also identifies multi-year trends — comparing statistics from 2010 to 2018. As always, policymakers, researchers and advocates can continue using this information to help shape their work and build a stronger future for children, families and communities.