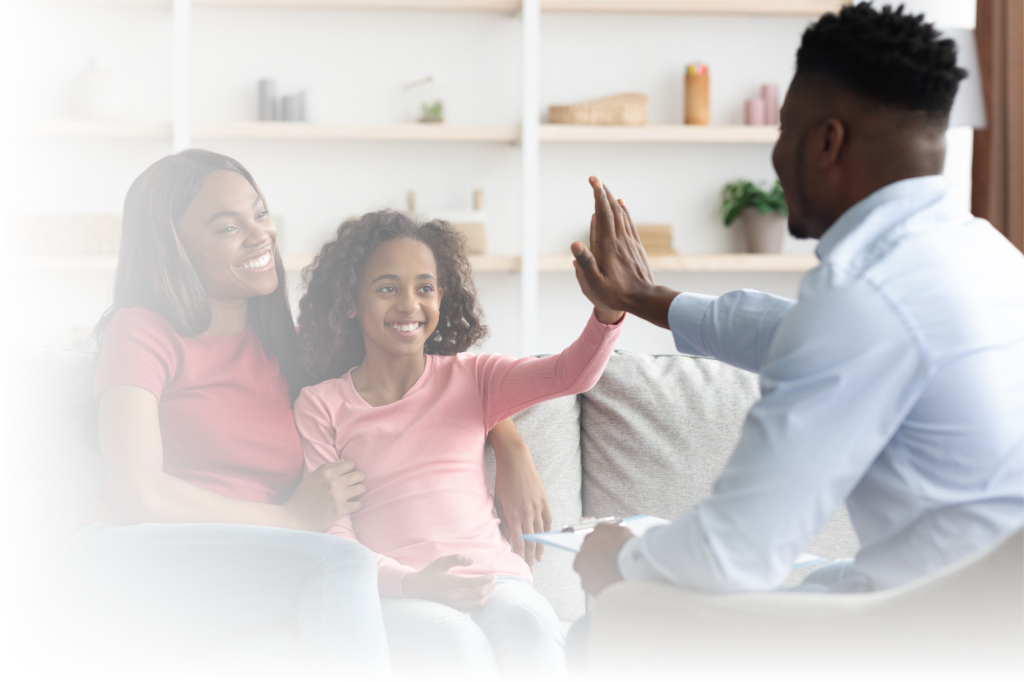 Are you a counselor or therapist with experience in adoption, foster care, and/or kinship care?
Children's Aid and Family Services is now accepting applications for in-home clinicians located throughout the state of New Jersey to support adoptive, foster and kinship families involved with the Department of Children and Families (DCP&P).
For more information, or to submit your Resume please e-mail Jo Ponticello at jponticello@cafsnj.org with the Subject Line "AKLG Clinical Position."
Job Title
Clinician – Adoption and Kinship Legal Guardianship
Job Details
Pay: $70,000 – $80,000 a year
Job Type: Full-time
Shift and Schedule: Monday to Friday
Work Location: In-home working with families and remote
Benefits:
Dental insurance
Flexible spending account
Health insurance
Life insurance
Paid time off
Retirement plan
Tuition reimbursement
Vision insurance
Job Function:
To provide in-home therapeutic services for children and families within the DCPP adoption and kinship system. Treatment and program emphasis is to strengthen family functioning, stabilize placements, support permanence and minimize disruptions through psychotherapy, parent education, and advocacy for adoptive and relative placements. Clinicians will be trained in an evidence-based model that utilizes a strength-based, family-focused approach to address core adoption/kinship issues and trauma with the goal of establishing permanence and stability. Clinicians work with families prior to adoption or kinship finalization, as referred by the Division of Child Protection and Permanency (DCP&P) as well as post-finalization.
We are seeking Clinicians throughout New Jersey.

Responsibilities:
Schedules and conducts family and/or individual therapy sessions in-home or if requested by family in another location or virtually.
Completes training in the evidence -based model and completes adoption certification.
Executes assessments and all necessary case record documentation/forms in a timely fashion and in accordance with professional standards.
Inputs all data within the tracking system to monitor change (improvement or decline).
Functions in cooperation with DCP&P staff for children referred pre-finalization including, but not limited to, attending case conferences, maintaining telephone and/or email contact, providing written reports and other communication regarding clinical progress and treatment.
Collaborates with child study teams, hospital programs and other collateral providers, as clinically appropriate and permitted, to ensure continuity of care.
Supports Division case planning for DCP&P referred cases and family advocacy for services in community referred cases.
Provides additional clinical/therapeutic services as appropriate to situation and ethics.
Participates in team meetings and individual supervisory meetings on a regular basis (as appropriate and needed).
Acts as a promoter and ambassador of the program and the agency within the community.
Completes the Adoption Certificate Program at Rutgers University.
Maintains and furthers clinical skills, with particular emphasis on subjects relevant to pre- and post-adoption and kinship populations.
Receives clinical supervision as appropriate to certification and as needed.
Other duties as assigned.
Qualifications/Requirements:
Minimum of an LCSW or LSW or LPC or LAC. Experience with children and families preferred, experience with foster care and loss issues helpful.
Valid Driver's License and use of own car for self-transportation
Ability to work respectfully with people of diverse backgrounds and display sensitivity to cultural diversity.
Ability to work effectively as a team member as well as independently in clinical capacity/self-management.
Education:
License/Certification:
LCSW (Required)
LPC (Required)
Driver's License (Required)
LSW (Required)
For more information, or to submit your Resume please e-mail Jo Ponticello at jponticello@cafsnj.org with the Subject Line "AKLG Clinical Position."